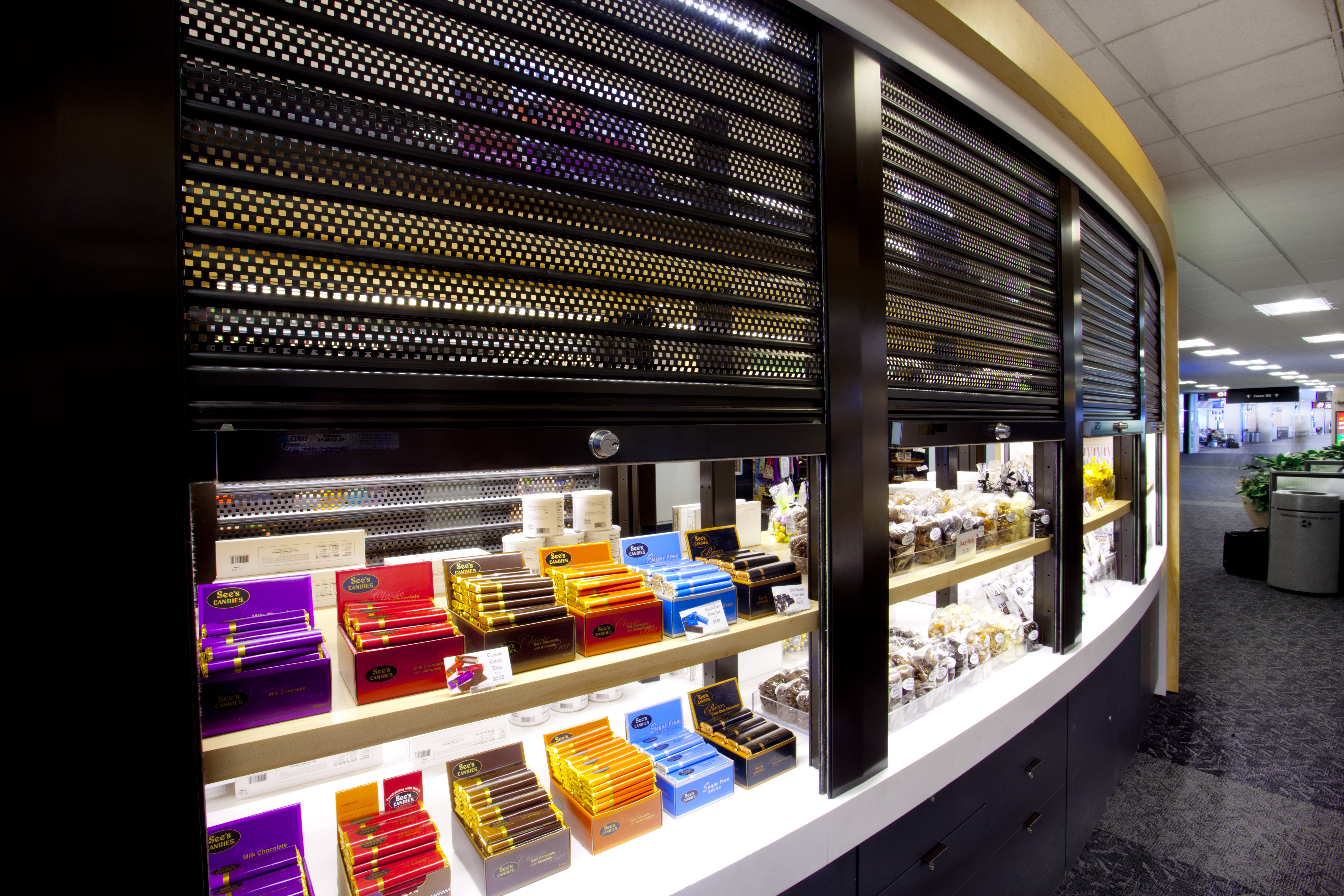 With upfront planning, QMI security shutters can be built into millwork and completely disappear until night-time security is needed. The small box housings available with QMI security rolling shutters enables the top box to disappear.
Often the top box is inverted when installed, so the protruding box side faces into the millwork or cabinet. QMI security shutters have no front or back, just the "box side" or "non-box side". Locks can be keyed to either side of the curtain. Motors are installed inside the top drive tube and take up zero space. Thus a manual or motorized shutter will have the same box size.
Side rails can be hidden by building into the wall or kiosk sides, with just a visible slot when the curtain is up. This does take some advance planning and blocking/structure, so please get us involved early in your design stage.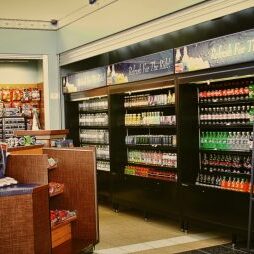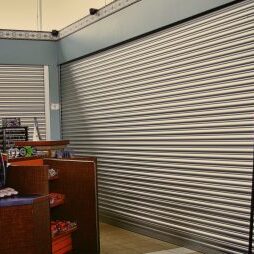 Call or Email us for a Quote