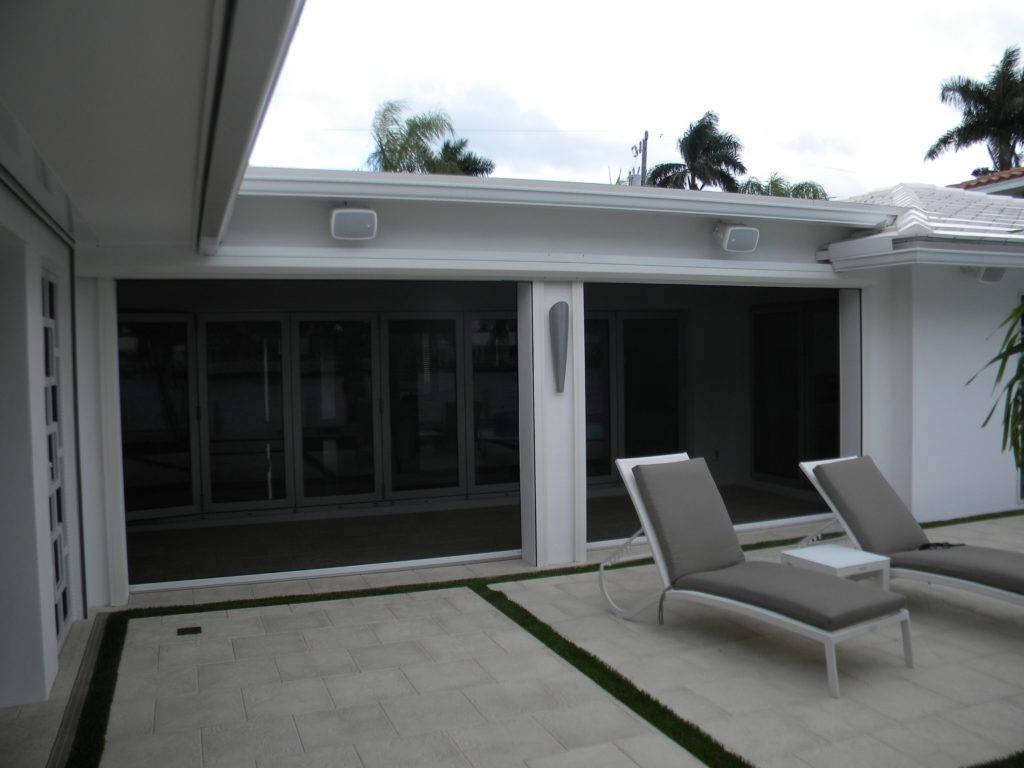 Motor vs Manual
Operating exterior shading systems with a motor and adding automation features such as a Sun Sensor, Wind Sensor or even integrating the Shade Motor with a home automation protocol is extremely common and has been an option for several decades. A motor is simply one of the most reliable components of a screen system. The fact the technology has been in use for over thirty years and has only become more reliable is justification for adding a motor to your exterior screen.
Control the power of LIGHT and SHADOW
Exterior Solar Shades
Enjoy your surroundings with the protection and control of Corradi USA's Exterior Screen Systems.
Corradi's extensive line of exterior shading systems can solve virtually every outdoor and indoor sun protection need and provides options for wind and rain protection. Sleek designs and an advanced production process as well as leading technical partners allow us to offer the very best in quality and design. Corradi's versatile shade systems are ideal for all types of commercial and residential applications including offices, restaurants, and hotels.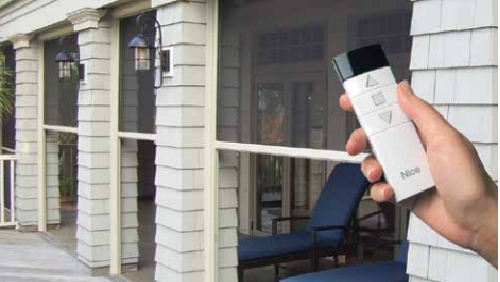 Exterior Shade Special Fabric Option: Clear Vinyl Windows
Clear Vinyl Windows allow you to enjoy your outdoor views while easily protecting and managing your surrounding environment from undesired weather, fluctuating temperatures, and irritating bugs.
Experience a more brilliant atmosphere with adjustable, energy efficient clear vinyl windows. These specialty windows when rolled down can resist hot and cold temperatures, deter unwanted bugs, and eliminate the worry of inclement weather. Exceptional quality double polished clear vinyl presents a sleek and lustrous crystal clear finish that when used with the various options of Corradi USA Exterior Shade Systems, creates unique control over outdoor spaces extend the enjoyment of your surroundings.